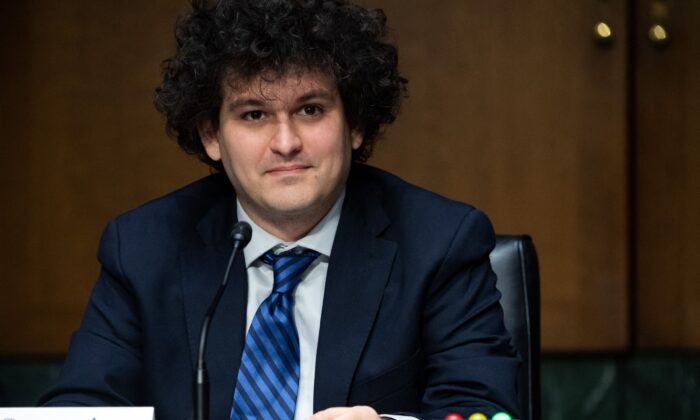 By Thomas McArdle
With facial recognition technology able to find a wanted man who strolls in front of a surveillance camera anywhere in the world, and artificial intelligence able to generate deepfake video impersonations so realistic that Congress began panicking about its potential for abuse over three years ago, foolproof counterfeit currency is hardly a heavy lift.
But physical cash has become almost a relic of the 20th century. Counterfeit dollars just used by Democrats to restrain the widely predicted Republican "red wave" was wealth that existed within cyberspace, the result of a bamboozling of investors perpetrated by a now-washed-up tycoon in his 20s whose treasure chest ended up consisting of play money. If you thought Republicans were the party of big business and the heartless rich, you might be wondering how Democrats managed to outspend Republicans in key races this year, like John Fetterman raking in nearly $48 million in his Pennsylvania U.S. Senate campaign, while the GOP opponent he defeated, Mehmet Oz, took in only about $12 million, (augmented by loaning himself $21 million). Or incumbent New Hampshire U.S. Sen. Maggie Hassan being re-elected after raising $38 million, while her GOP challenger, Trump-backed retired Gen. Don Bolduc, pulled in a mere $2.2. million. A big part of the answer is that Democrats are now the party of the snake oil mogul.
Despite his unprepossessing image, often seen in a t-shirt and shorts, Sam Bankman-Fried is an MIT physics grad who was a billionaire before age 30. Defying the usual American entrepreneurial norms of familial stability and respect for the law, Bankman-Fried headquartered his cash cow in the tax haven of the Bahamas and, if we are to believe reports, enlisted a board of senior executives/roommates which doubled as his own polyamorous commune.
Before his financial scam came crashing to an end this month and over $2 billion in FTX clients' investments dissolved, Bankman-Friend had handed Joe Biden $10 million during the 2020 presidential election and gave Democrats over $40 million in this year's midterms, likely buying the party a majority in the U.S. Senate in the next Congress. Now ruined, he was the second-biggest donor to the party's campaigns, behind only, Hungarian-born leftist billionaire currency manipulator George Soros.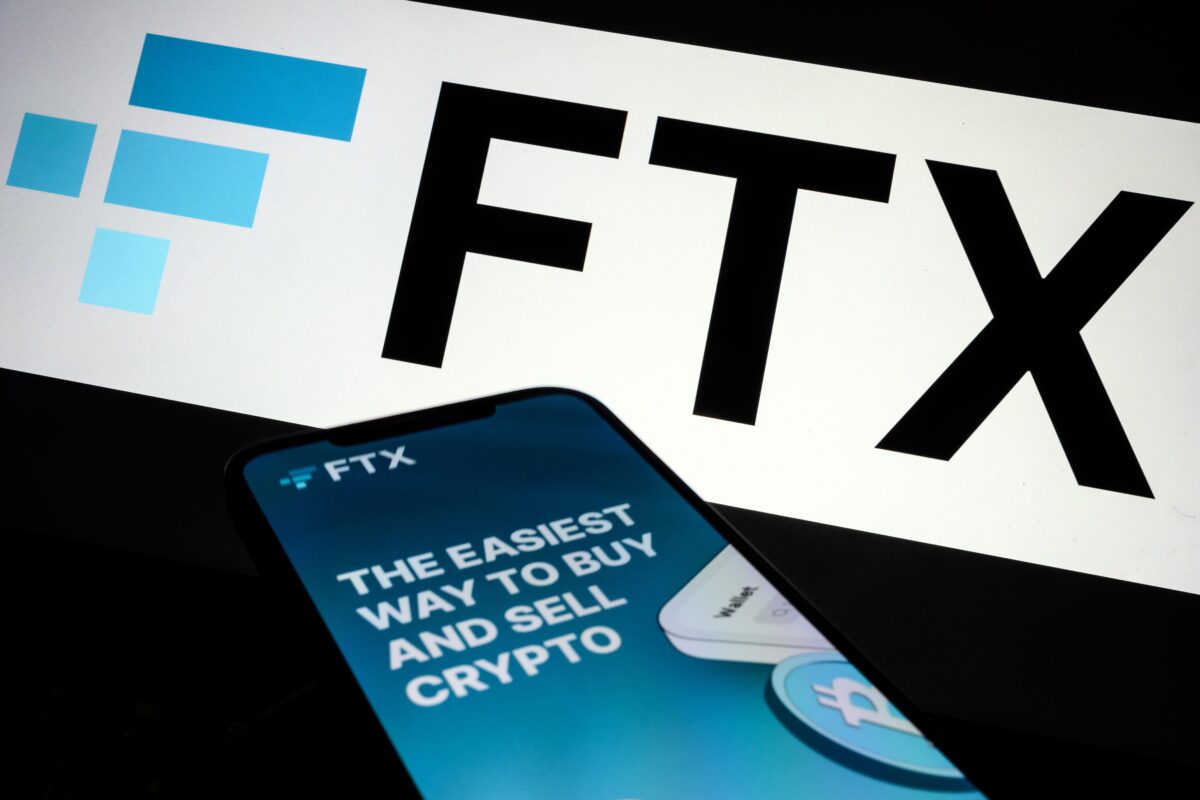 In dissecting FTX's collapse, it is crucial to appreciate what too few, woefully uneducated in economic truths thanks to a union-dominated public school system, know about company valuation—that what observers accept to be a firm's worth is always dependent on human judgment that presumes trustworthy conduct. Was Blockbuster Video worth $8.4 billion when Sumner Redstone bought it for that price in 1994? Had he known that some 16 years later, as consumers became able to "rent" movies with a click of their remote, Blockbuster would be a corporate dinosaur filing for bankruptcy, Redstone likely would have considered investing those billions elsewhere. But no one at Blockbuster knew it was headed off a cliff.
In the case of FTX, however, Bankman-Fried likely didn't need a crystal ball to see that what he and his Caribbean playmates were presiding over was near to doom. John Ray III, appointed to replace Bankman-Fried as CEO during bankruptcy, and previously the overseer of the Enron clean-up, remarked of FTX that he had never seen "such a complete failure of corporate controls and such a complete absence of trustworthy financial information as occurred here."
Perhaps only a one-time adolescent math whiz absent moral scruples could possess the technical skills and lack of ethics required to pull off shifting his customers' money back and forth between various affiliated business entities in a shell game that included using new loans to pay interest on old loans in order to present the fiction of liquidity, with celebrities like quarterback Tom Brady and TV actor Larry David enlisted to enhance FTX's public image. Bankman-Fried even got FTX's logo on the uniforms of all of Major League Baseball's umpires, juxtaposing the Nike swoosh adorning those of the players. After flying so high, the firm, once thought to be worth $32 billion, is now under federal investigation for securities violations.
But the writing was on the wall long ago for the Biden administration to see. Crypto was losing a lot of people money in recent months, yet Bankman-Fried was mysteriously buying rival crypto companies like BlockFi and Voyager Digital, as the Securities and Exchange Commission apparently sat idly by.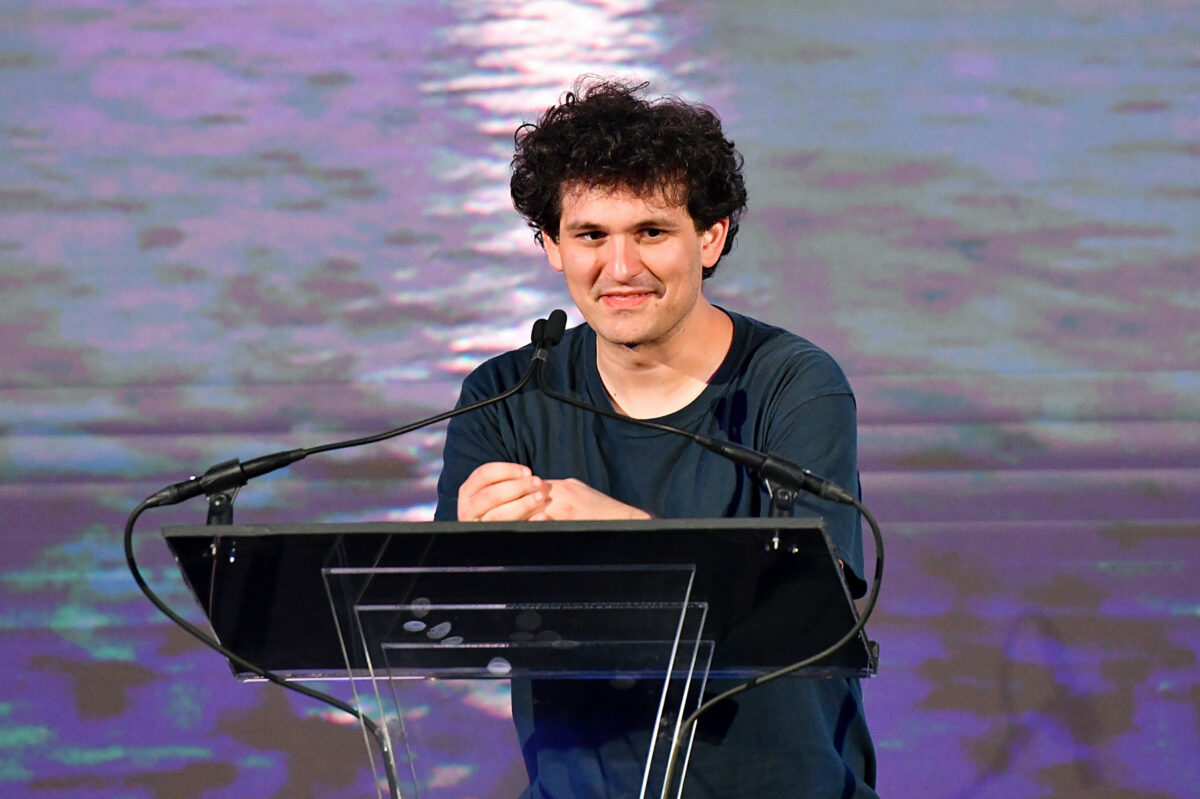 Add to all this the fact that Bankman-Fried's parents are Democratic Party operatives, his father, Joseph Bankman, having helped Sen. Elizabeth Warren draft a tax bill, his mother leading an outfit called "Mind The Gap" that connects donors with Democrat candidates and causes, and his brother Gabe founding a political action committee that uses fear of future pandemics to funnel cash to Democrats.
Compare the fraudulent money FTX loaded up Democrats with to Elizabeth Holmes, disgraced CEO of multi-billion-dollar blood-testing scam firm Theranos, hosting a fundraiser for Hillary Clinton's presidential campaign at Theranos' Palo Alto headquarters in the spring of 2016, dangling a chance for facetime with Chelsea Clinton for those willing to cough up $2,700.
In the cases of both FTX and Theranos, unwitting investors' cash didn't all go down the black hole of Bankman-Fried and Holmes' lies; they financed left-wing candidates and causes the owners of that money did not approve, and no doubt many oppose. And Democrats seem none too happy to take money invested under false pretenses.
Thus the left has found another way to use capitalism in their war against economic freedom—and every other freedom.
Source: The Epoch Times
ORDER YOUR LIBERTY BOOKS TODAY!
Sovereign's Handbook by Johnny Liberty
(30th Anniversary Edition)
(3-Volume Printed, Bound Book or PDF)

A three-volume, 750+ page tome with an extensive update of the renowned underground classic ~ the Global Sovereign's Handbook. Still after all these years, this is the most comprehensive book on sovereignty, economics, law, power structures and history ever written. Served as the primary research behind the best-selling Global One Audio Course. Available Now!
$99.95 ~ THREE-VOLUME PRINT SERIES
$33.33 ~ THREE-VOLUME EBOOK
Dawning of the Corona Age: Navigating the Pandemic by Johnny Freedom
(3rd Edition)
(Printed, Bound Book or PDF)

This comprehensive book, goes far beyond the immediate impact of the "pandemic", but, along with the reader, imagines how our human world may be altered, both positively and negatively, long into an uncertain future. Available Now!
$25.00 ~ PRINT BOOK
$10.00 ~ EBOOK